Product Description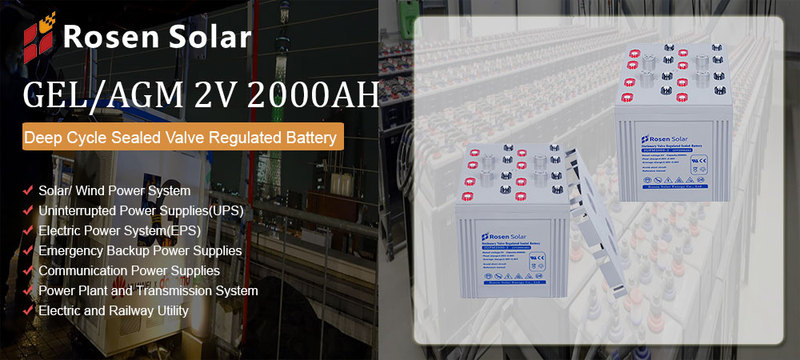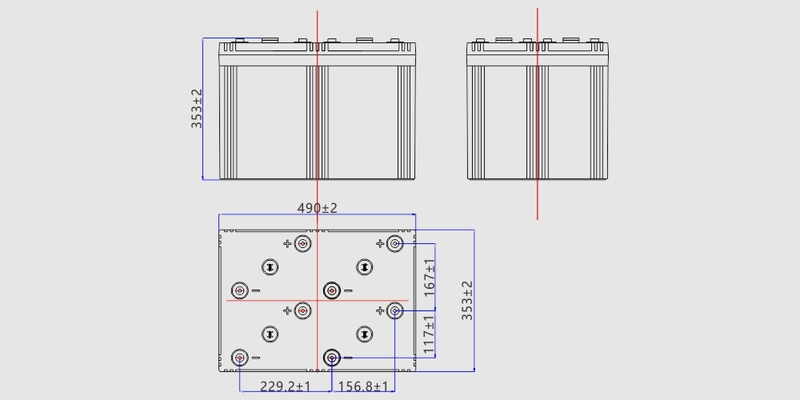 2V Series Technical Data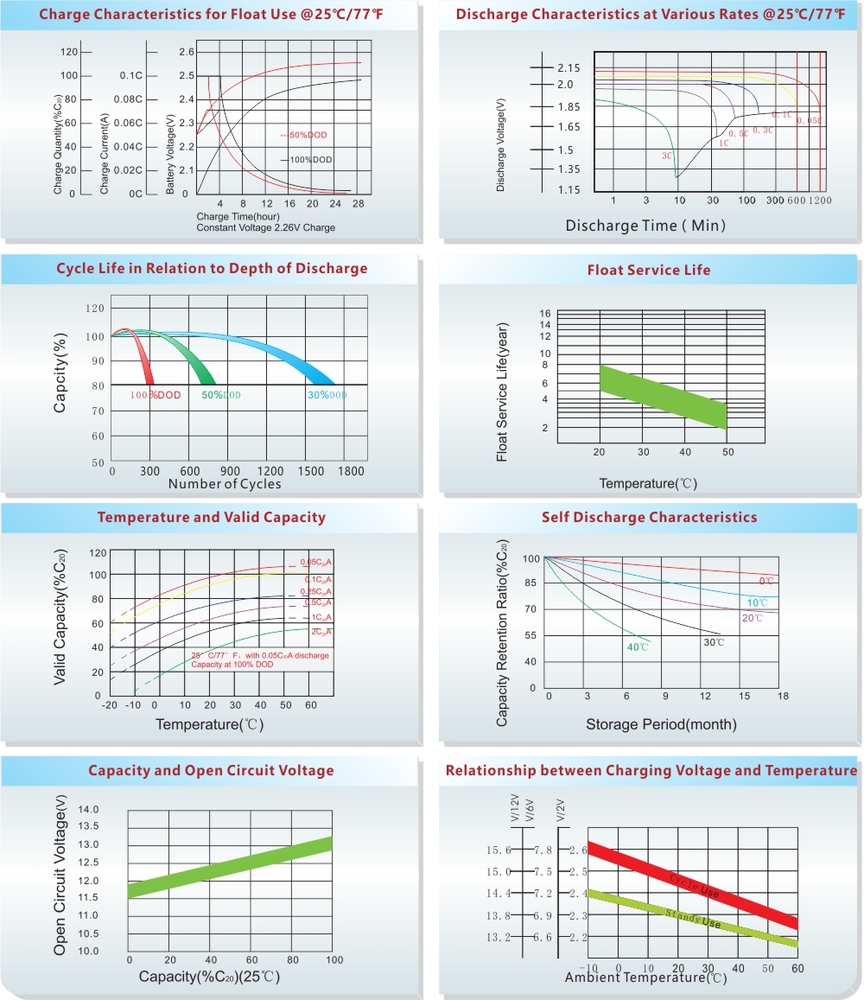 Key Features :
♦Long service life according to EUROBAT Classification
♦Up to 2200 deep discharge cycles
♦High gas recombination efficiency
♦Wide suitability of ambient temperature range
♦Low self discharge
Battery Construction

A. Electrolyte: Be immobilized in the cell through the use of a gelling agent or absorbed in the separators and plates.
The cells shall have no residual free or bulk liquid electrolyte.
B. Separators: Made of fiberglass. Be porous to electrolyte but electrically insulating.
C. Container & Cover: Cell containers and covers shall be made of a high impact, flame-retardant plastic
D. Terminal: Terminal posts shall be cast in lead or lead alloy and have a copper core insert.
E. Valve: The valve operate at the pressure limits specified. The valve will not allow ingress of outside air into the unit.


Detailed Image







Packing & Delivery

Packing Details : carton box , wooden box and wooden pallet , 1unit per carton box

Delivery Details : 5-15days